International recording artist Freddy Cole will pay a special visit to East Lansing soon! He sings as well as plays the piano, upright bass and guitar. His successful career has spanned five decades and is still flourishing today.
We hope to hear a song or two from his latest CD, honoring his late brother, the wonderful Nat King Cole. The title is "He Was the King."
MSU Professor and jazz guitarist Randy Napoleon helped make all this happen. He tours regularly with Mr. Cole and will be playing, as well. at this show.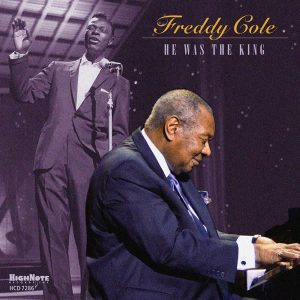 This special event is on Wednesday, August 22nd 7-8:30 pm. Tickets for the first show sold out so quickly that a second show has been added, starting at 9 pm. Use the same link below if interested in attending that show. Student tickets are being offered for this second show only at a cost of $10 each.
Location:
1267 Lakeside Drive, East Lansing
Tickets: $35
Student Tickets, 9pm show only: $10
Proceeds from this special show will benefit the Sandy Izenson JAMM Scholarship Fund, given each year to a high school student to pursue their jazz studies after graduation.